With the 2023 season coming to an end, another successful year for the VPRS yacht rating system. With no less than 22 clubs using the rating system, now entering its 15th year, it has proven resilient, highly cost effective and above all provides fair racing across a vast array of yacht types.

Events have taken place far and wide, from The Isle of Man Yacht Club keelboat regatta in late June, the Castle Cove Sailing Club series and trophy racing to the Royal Southern Yacht Club using the rating system for core trophy events.

Three fleets using VPRS in Brazil, including Bahia Ocean Racing, Guanabara Bay and Sao Paulo State. With serious enthusiasm and spectacular boats including canting keels to Dublin Bay with a growing mixed fleet of sports boats and displacement types.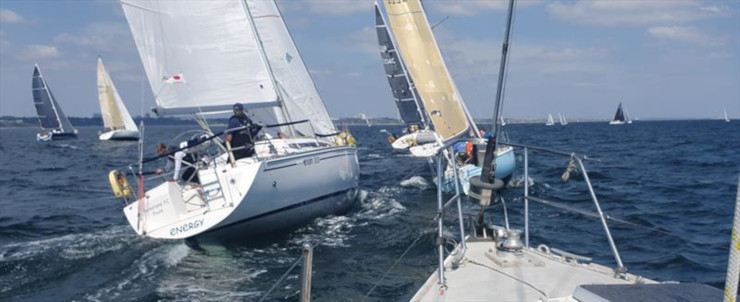 Among 2023 highlights, the VPRS National Championship, impeccably hosted by The Cowes Corinthian Yacht Club in early June. With two fleets; Dave and Jackie Hale's, Elan 37 'Petasus' emerging as Class One winner and Keith Lovett's Ecume de Mer 'QT' securing Class Two.
In Poole, the original home of VPRS, all major clubs are using the rating system for club, passage and regatta events. Poole Yacht Racing Association, having seen a notable increase in the number of yachts racing, now exceeding pre-pandemic levels. With a mix of passage races, channel crossings and Poole Bay racing, up to 40 yachts have regularly been racing over 4 VPRS classes.
With growing popularity in all areas, two handed sailing under VPRS is no exception. 22 yachts competing in a mini-series organised by The Royal Motor Yacht Club.
Club racing from both Parkstone Yacht Club and Poole Yacht Club has taken place throughout summer evenings, again well supported.
Looking forward to 2024, VPRS is delighted to have secured continued support from partners Stoneways Marine Insurance Services. Established in 2020, Stoneways Marine offers insurance solutions for yacht owners and the marine trade with the highest level of service, care and expertise.
Autumn series' taking place both in Poole Harbour and Poole Bay up into December bringing the year to a rewarding close.